Are These the 10 Best Players Ever?
Posted: 16.12.20 in Darts Performance Centre Blog category
Darts has a long history and there have been plenty of great players down the years, but we feel these are ten of the very best.
10 of the Greatest Darts Players to Step up to the Oche
Darts is a sport with great history and over the years there have been some fantastic players to step up to the oche. Many records have been broken in stunning style, certain players have gone through a period of domination, and the sport is becoming more and more popular. With all this in mind, below I am going to have a look at ten of the best darts players ever. Feel free to agree to disagree.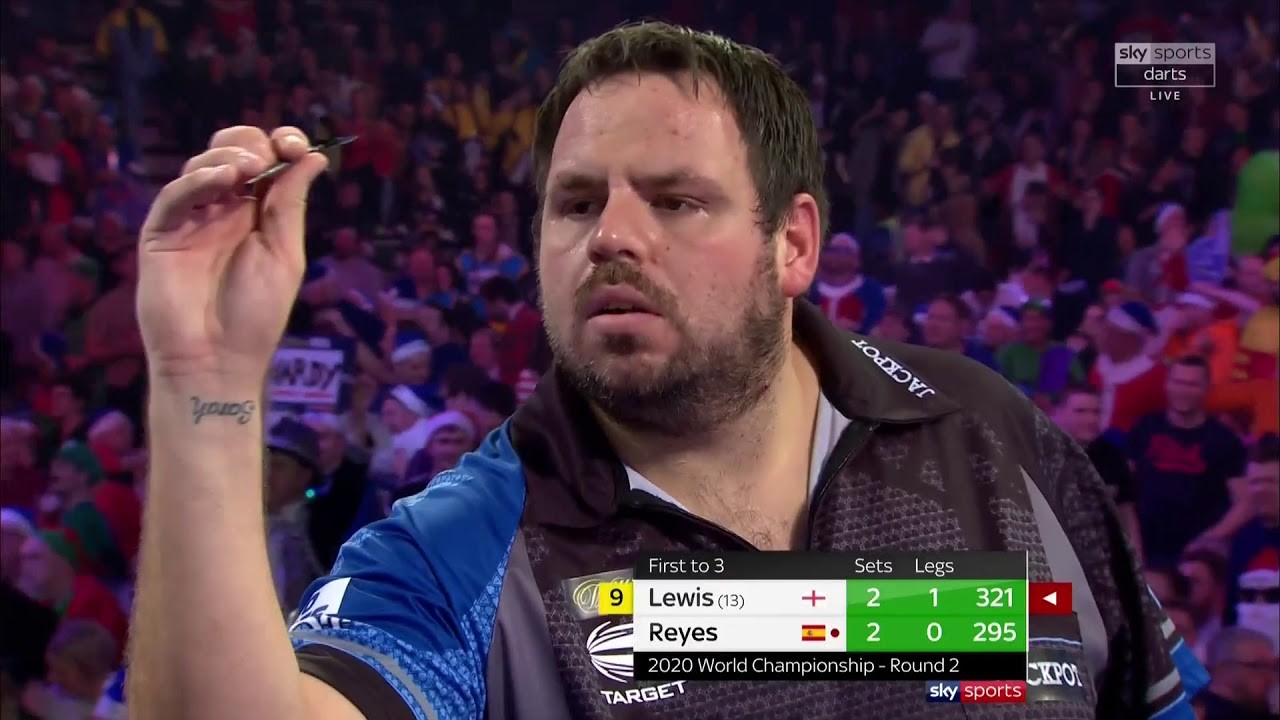 Adrian Lewis
Lewis has been sitting at the upper echelons of darts for a long while now. In 2011 he won the PDC World Championship and retained it the following year, making him only the third player ever to achieve such a feat. During that final in 2011, against Gary Anderson, he hit a stunning 9-darter, making him the first player ever to do so in a world final. Throughout the course of his darts career, he has made an appearance in all the PDC major competitions apart from the Grand Slam. His Major wins are the European Championship, PDC World Championship, and the PDC World Cup of Darts. He has finished second more times than he would have liked, but his darting ability simply cannot be questioned.
Martin Adams
Many will feel that we will never truly know how good Adams was due to his decision to never switch to switch to the PDC circuit full-time. However, Adams did show his class on the BDO Circuit and was very successful. Throughout his long darting career, he picked up three titles at Lakeside as well as three World Masters. Although he rarely played in the PDC, I feel that he deserves a spot on this list.
Adams is actually one of my favourite players of all time as he helped me to win my first ever darts bet back in 2011. At the start of the tournament I decided to put £50 on Adams to win the whole event, and he put on a number of great performances, and beat Dean Winstanley 7-5 in the final. Throughout the tournament, his average hovered at just below 92.00, which was very impressive. I still love to bet on this sport and make use of the best darts betting site.
John Part
At his peak, Part was statistically the best player in North America. In 1994, he picked up the BDO World Championship trophy, and then he went on to be victorious in the PDC World Championship on two occasions (2003 and 2008). He has reached many major finals, but he will probably be one of the first to admit that he has not won as much as a player of his quality really should have. Despite his inconsistency, I do not feel there will be many dart fans who will begrudge Part a spot on this list.
Dennis Priestley
Priestley was undoubtedly Phil Taylor's (more on him below) main rival. Although Taylor had the beating of him on plenty of occasions, this did not prevent Priestly from being a very successful player. He became BDO World Champion back in 1991, and then three years later he lifted the PDC World Champion trophy. He made it to the final of the World Championship on four occasions but lost every time. In the 1996 final, he lost to Taylor despite the fact that he averaged a stunning 101.4 – this just goes to show how well Taylor must have played that day.
Gary Anderson
Anderson is undoubtedly the best darts player to come from Scotland, having lifted the PDC World Championship trophy in 2015 and 2016. During his stint in the BDO, Anderson underachieved as he only made the final once, but when he entered the PDC he upped his game dramatically. The Scotsman once hit 22 180s in a single match, which is a record. He once lost a final with an average of 104.93, which is the highest losing average ever.
John Lowe
Lowe was the first player to lift the World Championship trophy in three separate decades. He was a true professional thatmastered this sport and tried to stay away from the glamour that success brings. He will forever be remembered for his winsin the BDO World Championship back in 1979, 1983, and 1993 as well as his success in the World Masters back in 1976 and 1980. Lowe was the first player to hit a 9-darter on television - he achieved this feat in 1984.
Eric Bristow
Bristow will always have a place in darting history because throughout the 70s and 80s he was the best in the game and was a household name. He was BDO World Champion five times, achieving all these wins in the 80s. He was also the dominant force in World Masters, winning five trophies between 1977 and 1984.In 1997, he made it to the semi-final of the PDC World Championship, but fell at the final hurdle. A true legend of the sport, he was given an MBE in 1989 and went on to commentate. He sadly died of a heart attack in 2018 at the age of 60.
Raymond van Barneveld
He truly was a fan favourite and is one of dart's most decorated players. He claimed the BDO World Championship title nofewer than four times and picked up the PDC World Championship title in 2007. To add to these wins, he also has a Grand Slamof Darts, two UK Open wins, and a Premier League title. His PDC World Championship victory in 2007 came against Taylor, andthat match has gone down as one of the best matches ever.
Michael van Gerwen
Within four years of making his debut, he hit a televised 9-darter and picked up the World Masters title, both of which areworld records. He has a World Masters, three PDC World Championship titles, five World Grand Prix, and two World Matchplaysto his name. There is no doubt that when he retires, he will be remembered as one of best players to step up to the oche.
Phil Taylor
I do not think there will be many who disagree with me when I say that Taylor is the best darts player the world has seen. With 16 World Championships, 11 World Grand Prix, 16 World Matchplays, and 6 Premier League and Grand Slams to his name,there should be nobody doubting this. From 1994 until 2007, Taylor appeared in every World Championship final, which is a record that is unlikely to be beaten.